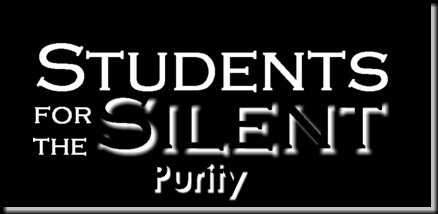 Question of the Month:
Why stay pure until marriage?
- The Gift: giving the gift of purity to your spouse is the greatest gift you can give.

- Living free of worry: no pregnancies or sexually transmitted diseases.

- No fear: of sterility due to choices made regarding sex.

- No Regrets: Donít have to live your life knowing you will have to tell your spouse who you slept with.

- Self Respect: By waiting until marriage, you are letting others know that you have respect for yourself.


Purity: Nothing to Lose and Everything to Gain